Nov. 21, 2022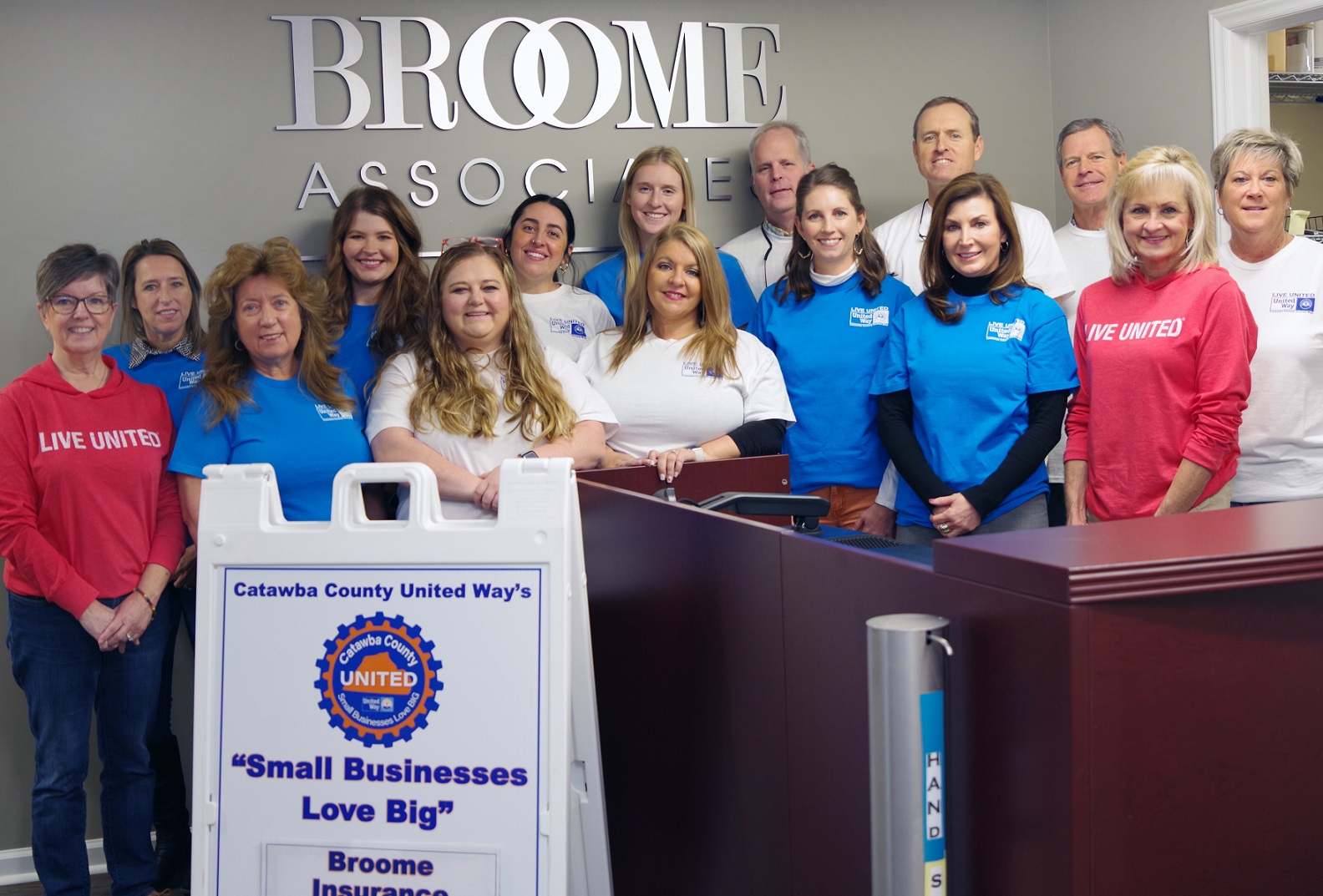 Broome Insurance in Hickory recently joined the Catawba County United Way's new initiative – Small Businesses Love Big. 
This is an opportunity for small companies in Catawba County (50 employees or less) to invest back into their communities by supporting local non-profit programs.
Each participating company contributes $365 a year, which will be used to fund a second Catawba County United Way allocation process focused on local small and start-up non-profits. 
Representatives of the businesses will meet to review the grant applications and decide what programs to fund.
For more information about Small Businesses Love Big call the United Way at 828-327-6851 or visit THIS LINK.