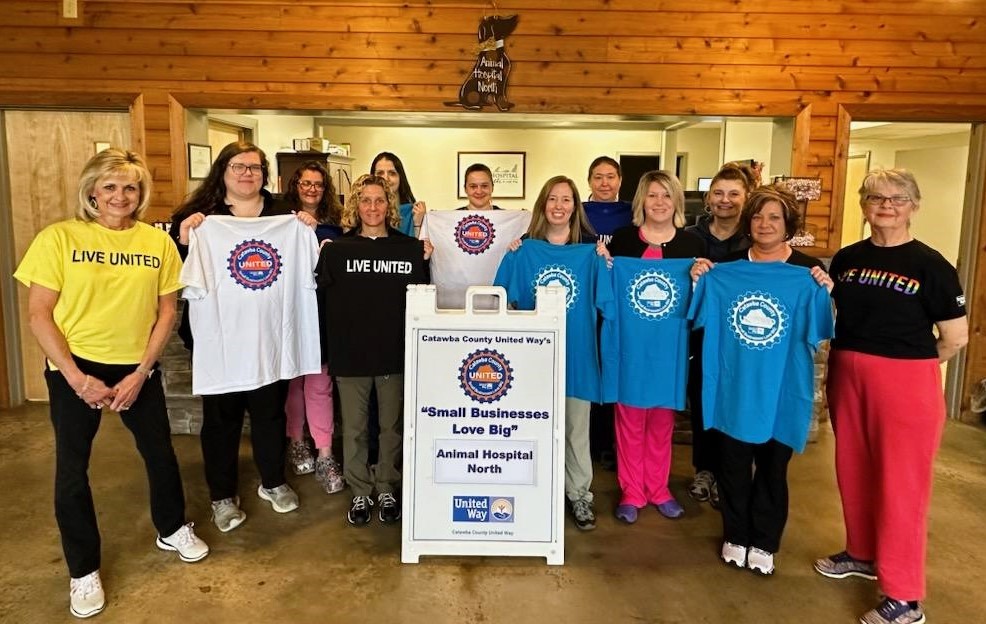 May 4, 2023
Animal Hospital North recently joined the Catawba County United Way's Small Businesses Love Big initiative. 
This is an opportunity for small companies in Catawba County (50 employees or less) to invest back into their communities by supporting local non-profit programs.
"We know that our small businesses understand and see the needs in our community from a unique perspective and giving them the opportunity to invest in their community not only makes sense but honors the contributions of both small business and non-profits," Catawba County United Way Executive Director Mark Bumgarner said. "We're thankful to have the opportunity to create this exciting opportunity."
Each participating company contributes $365 a year, which will be used to fund this new Catawba County United Way allocation process focused on local small and start-up non-profits.
Representatives of the businesses will meet to review the grant applications and decide what programs to fund.
For more information about Small Businesses Love Big or to join the initiative, call the United Way at 828-327-6851 or visit - https://www.ccunitedway.com/small-businesses-love-big.