March 31, 2023
A key priority of the Catawba County United Way is making sure all students reach their potential, which is why CCUW supports several programs focused on improving literacy and school readiness.
The COVID-19 restrictions on in-person education created additional challenges when it comes to improving literacy, but CCUW partners have been equally vigilant in finding ways to support the efforts of local educators and parents.
Patrick Beaver Learning Resource Center, Augustine Literacy Project – Angela Lawrence, Executive Director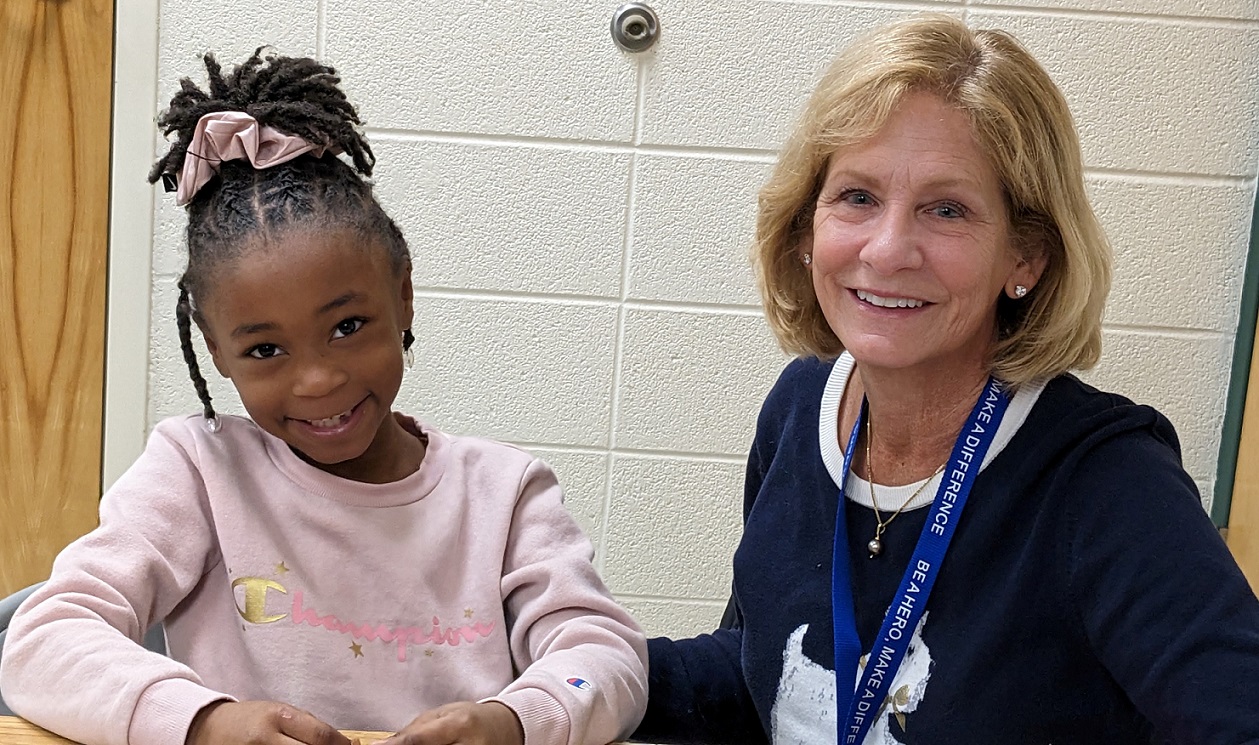 "Fundamentally, our approach to tutoring readers hasn't changed. Our tutors are still providing individualized, research-based tutoring to children (grades K-3) from low-income families that the Augustine Literacy Project has provided in Catawba County for over 15 years. Of course, during the height of the pandemic, some of the methods that we used had to be adapted to tutoring over Zoom from April 2020 to May 2021," Lawrence said. 
"One exciting change that we have seen is North Carolina's legislature requiring that all teachers receive training in the science of reading through the LETRS training. There is an increasing acknowledgement that structured, multi-sensory, phonics-based instruction is beneficial to all children, not simply struggling readers," Lawrence said. "It is exciting to see approaches based on the science of reading that we have used with the Augustine Literacy Project and our Orton-Gillingham Classroom Educator training now being acknowledged as essential for all students."
In 2022, the Augustine Literacy Project provided tutoring services to 39 local students.
Catawba County Partnership for Children's Parents as Teachers (PAT) is another CCUW supported program that addresses improving literacy.
PAT works to improve the relationship between families and school systems. Partnership for Children educators present an age-appropriate lesson plan for the child at each visit, while also supporting the parent around issues such as safety in the home, nutrition/feeding, the importance of reading and play, encouraging children's language.
Libby Throckmorton Program Manager
"The most significant challenge to addressing literacy/reading skills for youth is getting started as early as possible. Research shows that strong early literacy skills are a predictor of success in school and beyond. In addition to offering Dolly Parton's Imagination Library and Little Free Libraries in our community, our Parents As Teachers home visiting program's curriculum is literacy-based," Throckmorton said.
"At every home visit, our educators read books and engage in related activities with children from birth to 5 years; modeling this type of engagement provides encouragement for parents to read frequently with their children and to expand the learning beyond the books with songs, finger plays, rhymes, math activities, dances and more. The earlier we can start sharing books with young children, and the more parents read with them at home – starting in infancy - the better."
In 2022, the Parents as Teachers program served 110 children.
All of the 2023 programs supported by the CCUW focused on education include The Salvation Army's Boys and Girls Club, Parents as Teachers program from Partnership for Children, Sipe's Orchard home transitional housing for teens, Patrick Beaver Learning Resource Center's literacy tutoring program and the Council on Adolescents Lunch Buddy mentoring program and healthy youth education.
Learn more about these United Way funded partners at - https://www.ccunitedway.com/community-partners.