Aug. 10, 2023
Over the next few weeks, the Catawba County United Way will be highlighting the executive, program directors and other non-profit leaders of the CCUW's funded partner agencies for 2023. Every year, the CCUW looks to partner with local non-profits and help support their programs focused on improving the lives of those in need in the areas of education, financial stability and health.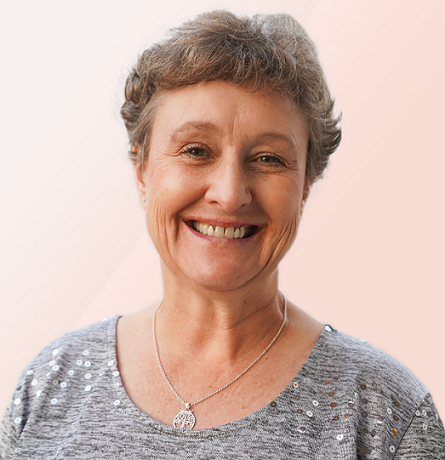 This week we learn about Tracey Paul - Mentoring Program Coordinator - Council on Adolescents. 
Named the Lunch Buddy program, it focuses on matching adult mentors with local middle school students.
What drew you to your current position and working in the non-profit world?  
After retiring from my 30-year career in public health, I couldn't pass up the opportunity to work at my favorite non-profit when the Mentoring Program Coordinator position became available! It was perfect timing and a perfect fit and a chance to try something different! I loved my 30-year career in local government but have found a new love and appreciation for the non-profit world. It's not always easy, but it's very rewarding. I'm continually amazed at the great work going on in the non-profit world in our county, there are so many dedicated people truly passionate about making our community a better place for all.
What is the biggest challenge your agency faces today? 
Our agency constantly faces two big challenges. One is funding and the other is volunteers. As a non-profit, we are grateful for United Way funding, but we also must write grants, seek sponsors, and fundraise to secure additional funding to offer all the programs and services we provide. As the Lunch Buddy Mentoring Program Coordinator, I'm always in need of volunteers that are willing to eat lunch once a week during the school year with a middle schooler who needs an additional positive role model in their life. The more volunteers I have, the more students I can impact.
How important is collaboration with other non-profits for you? 
Collaboration is extremely important in the non-profit world. We couldn't do what we do without working with others to make sure we aren't duplicating services or re-inventing the wheel. I think "it takes a village" in the non-profit world to get things done, and we're always better together!
What does a good day at work look like? 
Every day is a good day for me!  I truly work with the best staff at the best agency!  It's an honor to come to work every day to positively impact the lives of teens in our community. Our mission is to educate, mentor and empower and our vision is to inspire today's youth to be physically and emotionally healthy through education, awareness, and advocacy. A good day at work looks like mentors and students eating lunch together at all the middle schools across the county while our health educators are teaching healthy youth education classes, securing a grant and a sponsor, wrapping up a successful fundraiser, a home visit with a teen mom/dad, and ultimately reducing risky sexual behavior and preventing teen pregnancies.
The non-profit world can be stressful. What's your favorite way to relax? 
I enjoy reading, walking, and hanging out with family and friends.
Have you recently read a book or watched a movie that's inspired you in some way? If so – title and why? 
Yes, I read the book The Mailbox by Marybeth Whalen at the beach earlier this summer, and it inspired me to want to go to the kindred spirit mailbox on Bird Island in Sunset Beach, NC.  It's an actual place where people go and write letters to an unknown "kindred spirit" about their greatest joys and deepest sorrows and fears. I'll have the opportunity in August to visit the mailbox and write my own letter, something I'm truly looking forward to doing!  
Check back next week to meet another Catawba County United Way funded partner leader. 
And to learn more about this year's community partners visit - https://www.ccunitedway.com/community-partners