Aug. 3, 2023
Over the next few weeks, the Catawba County United Way will be highlighting the executive, program directors and other non-profit leaders of the CCUW's funded partner agencies for 2023. Every year, the CCUW looks to partner with local non-profits and help support their programs focused on improving the lives of those in need in the areas of education, financial stability and health.
This week we learn about Amber Vega – Catawba County DSS Social Worker and Meals on Wheels Coordinator.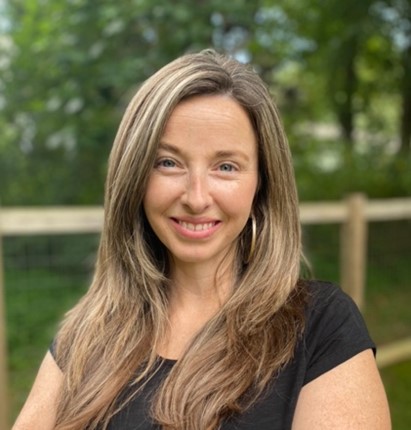 1.What drew you to your current position and working in the nonprofit world? 
I have a heart for serving people of all ages. With my current position it allows me to be a part of an organization that is serving and honoring our seniors who are in need. Having the opportunity to help provide a nutritious meal to someone is very rewarding. 
2.What is the biggest challenge your agency faces today? 
Volunteers to deliver meals to our homebound seniors. We need 25-30 volunteers each day for meal delivery. The wonderful volunteers that currently serve are the heart of the operation. We could not do what we do without them.
3.How important is collaboration with other non-profits for you? 
Collaboration with other non-profits and agencies is very important. Our clients have a variety of needs that are frequently met through the expertise and services of other organizations in the community. It takes teamwork!
4.What does a good day at work look like?
A good day for me is when all the meals have been delivered to our clients by our volunteers. I love my time visiting my clients in their homes. I have the opportunity to provide the social aspects that are needed for our homebound seniors. It's a special time for me to meet their needs socially and provide community resources so they can continue to live independently in their home.
5.The nonprofit world can be stressful. What's your favorite way to relax? 
I enjoy spending time with my family and being outdoors. I enjoy traveling to new places and hiking new trails.  
6. Have you recently read a book or watched a movie that's inspired you in some way? If so – title and why?
I recently read Courage Under Fire. This book inspired me to stay faithful no matter the circumstances. As we continue to move forward and not quit there will be growth. Faith and determination equals being an overcomer. 
Check back next week to meet another Catawba County United Way funded partner leader. 
And to learn more about this year's community partners visit - https://www.ccunitedway.com/community-partners